Partners
Aegys® is pleased to partner with leading diagnostic imaging safety solution providers around the world – offering comprehensive solutions that make the world a better place.
CEIA USA


CEIA is a world leading manufacturing company specialized in the design, engineering and 2
production of metal detectors and electromagnetic inspection devices for more than 45 years. CEIA USA offers a broad range of metal detection and security screening solutions, including: Walk-Through, Hand-Held and Ground Search Detectors, Bottled Liquid Scanners, and Letter/Parcel Inspection System. CEIA USA provides nationwide sales, service and customer support to public (federal, state and local governments) and private sector customers in North America. Dynamic solutions and exceptional service are the foundation of CEIA USA's commitment to customer satisfaction. ISO 9001 Certified, GSA Contract Holder and DHS SAFETY Act Certified. Learn more about our partnership.
---
National Healthcare Distributors (NHD)

NHD Inc. is owned and operated by 33 independent regional suppliers of products and services for medical imaging. Collectively these regional suppliers of medical imaging products and services generate more than $300 million in annual sales. NHD operates approximately 70 distribution centers, has more than 400 service technicians and 200 professional sales representatives. NHD has extensive medical imaging experience and offers value in their National Account Programs and in consolidating their operations such as logistics, information technology, and purchasing. NHD is proud to offer expertise within the full continuum of imaging needs, from analog to digital.
---
Faraday PTY, Ltd.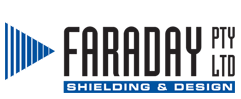 Faraday Pty Ltd is a specialist Electromagnetic Shielding company, that provides design, installation, and testing of shielding systems for MRI, hospital, medical suites, commercial & industrial and defense EMI requirements.   With more than 25 years experience, Faraday has become the supplier of choice for many companies wanting end to end design, construction and expert advice for all shielding projects. Our expertise in this specialty construction field takes into all requirements for safety and equipment accuracy. The principal has more than 25 years experience designing, manufacturing and installing hundreds of EMI shields throughout Australia, New Zealand and Asia.
---
Siemens Healthcare

Siemens Healthcare is one of the world's largest suppliers to the healthcare industry and a trendsetter in medical imaging, laboratory diagnostics, medical information technology and hearing aids. Siemens offers its customers products and solutions for the entire range of patient care. By optimizing clinical workflows for the most common diseases, Siemens is making healthcare faster, better and more cost-effective.